11 Nov

I Media Visa for Representives of Foreign Media USCIS Policy Update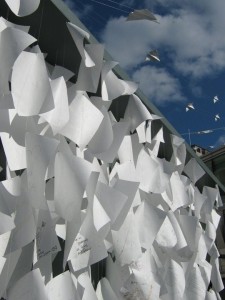 Yesterday, 10th November 2015, the US Citizenship & Immigration Services issued a policy memorandum regarding the update of the Adjudicators Field Manual clarifying the distinction between news and entertainment for the purpose of adjudicating the I Media Visa change of status or extension of stay applications. The policy manual may be found at this USCIS web page.
The policy memorandum clarifies the definition of a foreign media representative as it applies to the I Media Visa, which may include employees of independent production companies.
This USCIS policy guidance is for the use of Immigration Officers reviewing applications to change to a US visa holder's visa status to I visa status or extend I visa status which are filed within the US at a USCIS Service Center. This guidance may not be considered by Consular Officers at US Embassies or Consulates. For those applying for I visas at US Embassies or Consulates outside the US, the US Department of State is responsible for adjudicating these applications. Consular Officers at the US Embassies or Consulates outside the US must refer to the 9 Foreign Affairs Manual section 41.52 for guidance on the requirements for I Media Representative. There have been many issues with the evolving nature of film productions in light of "reality TV" which stretch the traditional definition of the allowed productions under 9 FAM 41.52 and there has not been an update to the US Department of State guidance since 2011. Each Consular Officer adjudicates an I Media visa based on the facts presented in the application and the visa interview. If the Consular Officer does not agree that a production meets the requirements of the I Media visa, the application will be denied.
In general, I Media Representative visas are for those working in the media in informational or news related productions and/or reporting. The I visa is not appropriate for those working on productions that are commercial in nature or fictional.
If a foreign media representative must got to the US to work relating to a production that is considered commercial in nature or is entertainment should consider applying under the O-1, O-2 or P visa categories.
If you require advice regarding an I Media visa, please contact us via email at info@flynnhodkinson.com.